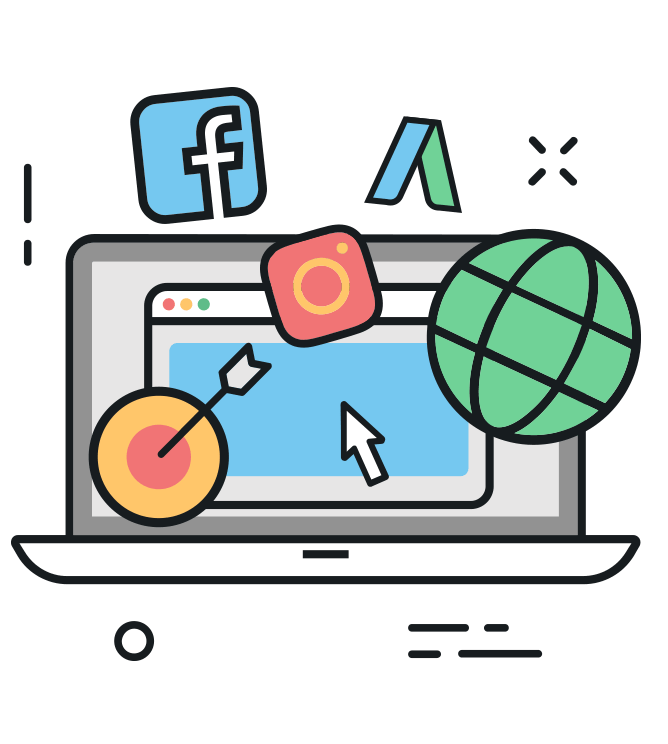 You may be asking, is it not enough to simply have active profiles on social media? Unfortunately, no, it is not.
In this day and age, almost every person, and, even, many pets(!) are on social media. For this reason, there is an undeniable need for the existence of an enhanced and consistent social media presence to be able to run a business on social media. There is an abundance of content that you will need to compete with, so, above all, you need to try to have a high-quality brand.
But, people do not only use social media to be social with their friends and family—as it was originally intended. Social media is used to build connections and make business decisions and, of course, learn about new and exciting products.
Social media was designed with the intention of keeping us on our phones and to constantly refresh our feeds to see what new and exciting content is available for us. And it certainly worked. Social media usage is constantly increasing, with platforms finding new ways to keep us posting and most importantly buying.
When social media was first introduced, it was ad-less and free. But, as sites grew, so did the ability of it to be used for marketing. Now, in amongst pictures of our family and friends, are sponsored posts and ads that the algorithms think that we might enjoy. The videos we watch are often paused momentarily to make way for a quick ad. Advertising has been seamlessly integrated into our feeds; but how do you compete with all that content? The answer comes in creating a social media marketing strategy.
In essence, social media marketing is defined as efforts made on social media to connect with audiences and achieve business goals, such as increased sales, increased followers, more traffic, and building a brand. Through social media marketing, you will want your audience to develop brand awareness, then brand recognition, and finally, brand loyalty. We will discuss "branding" more specifically later, but it is important to keep in mind that as branding is how your audience perceives you, you want them to have a good impression.
Social media marketing is the combination of all your online activities that aim to drive user engagement and overall sales.
As with regular marketing, it can be proactive or reactive. Preferably of course you want proactive marketing to head off anything bad—ideally, you want your marketing strategy to seem effortless, not staged PR.
While it can seem like a challenge, the ideal social media marketing strategy does not seem like one at all to the audience. It should come across as natural, organic content.